Food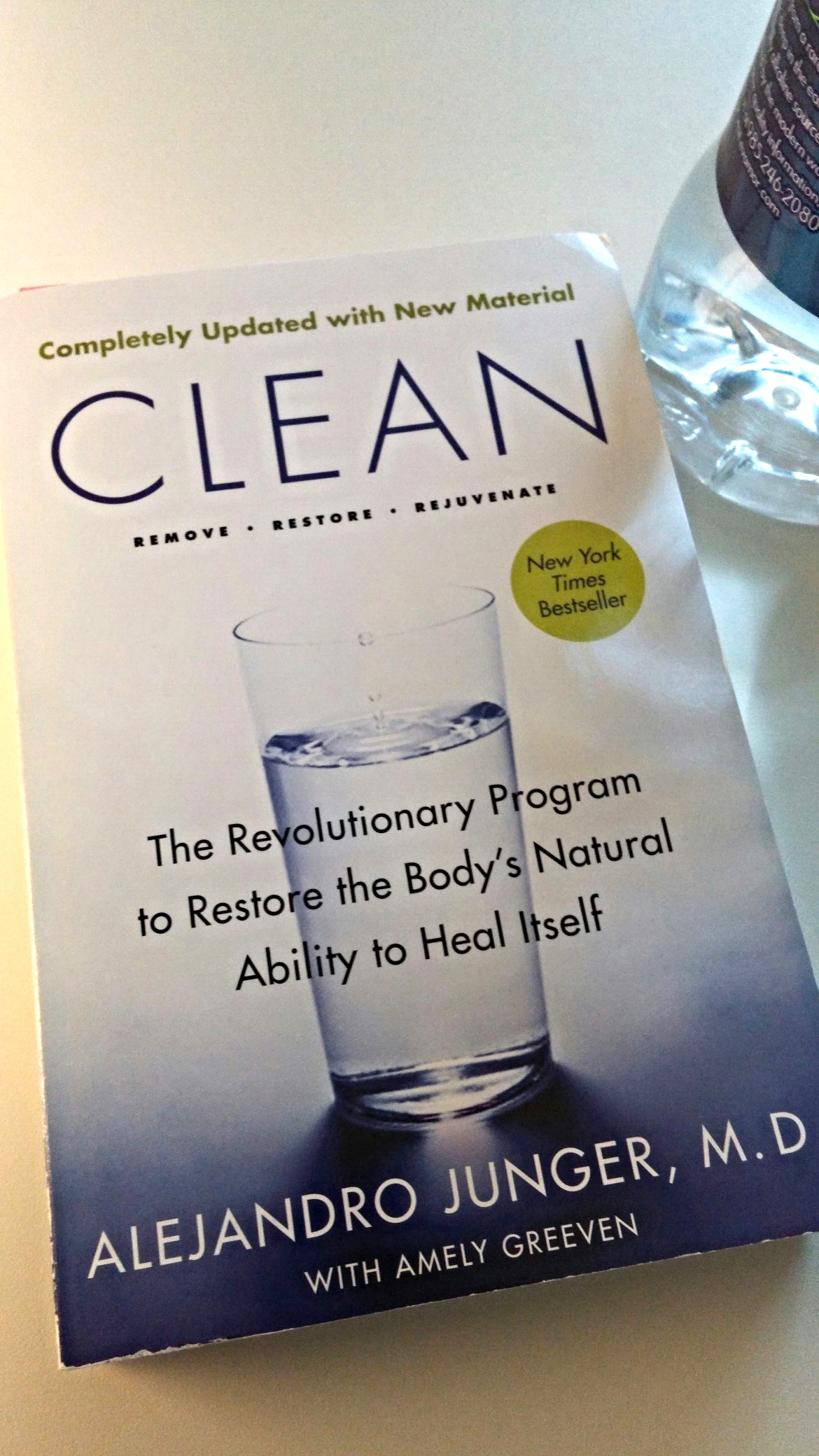 I come from a family of really good cooks. My Grandma Conchita, Mom, Dad, brother Anthony, Auntie Gloria, and cousin Lizza. The funny thing is that I was never interested in cooking. I couldn't even cook an egg growing up. When I got married, my husband Martin cooked every meal for two months straight. Yes I know! Lots of people say I was mean to do that, but I really believed that I was not cut out to be in the kitchen. Sad but true.
In my young adulthood, I relied on microwavable dinners, take out, and Mom and Dad. Whenever they visited me, they would always bring big containers of food. I also ate out a lot with friends. This was the lifestyle I led. To eat whatever and whenever. I eventually learned that the body can only take so much.
My dad has reminded me of the importance of listening to your body. I believe that this is one of the messages in the book Clean by Dr. Alejandro Junger. Everyone is different. What is good for one person may not be good for another person. In his book, he teaches you how to figure out what your toxic triggers are. Toxic triggers are foods that cause a negative response to the body. For example, I react poorly to gluten produced in the US. My symptoms include itchiness, sneezing, congestion, and some body aches which can last a couple of days. So I consider US produced gluten a toxic trigger for me. Interestingly, I noticed that when I eat wheat pasta made from a country like Italy, I do not have any side effects.
The book Clean is an enlightening must-read. The book really helped me to clean up my eating habits. I am for the most part gluten-free, dairy-free, and sugar-free. Now I make exceptions from time to time but I always go back to what helps me stay healthy. Lots of people look at me like I'm crazy when I tell them this. It's not so hard to do. I have just accepted this new, better way of eating. It's not about feeling bad because you can't have this or that anymore. It's all about feeding your body the best possible foods, nutrient packed foods, to sustain a happy, healthy lifestyle. When I decided to follow Dr. Junger's 21 day program and to continue to eat clean, this was life-changing for me! I never would want to go back to my old self.
To celebrate clean, healthy eating and the Solemnity of the Annunciation (it's March 25 today which means that Christmas is nine months away!), I would like to share a simple, healthy, and delicious recipe created by my mom. She uses the best kind of fish called Steelhead. I just learned about this delightful trout from her recently. Guess what? I am in love with this fish! She says it's the best because it's the tastiest and healthiest. Now Steelhead is commonly confused as a salmon fish. It actually is a trout but it can be described as a combination of salmon and trout. For sure I prefer it over Coho, Sockeye, and Atlantic Salmon. Also, I prefer to buy wild caught fish. I think it's healthier and safer. If you haven't tried Steelhead, you have to. It really is one of the yummiest fish around!
Mom's Stealhead
Ingredients
1 lb Steelhead trout, de-boned and scaled
1/2 tsp raw local honey
Juice from one organic lemon wedge
Organic pasture raised butter or avocado oil
4 oz mushrooms sliced
1/4 medium onion sliced
1 organic zucchini sliced
Himalayan salt or Celtic sea salt
Freshly ground pepper
Turmeric (optional but recommended)
Directions
Wash the fish and pat dry with a paper towel. Add salt and pepper. Drizzle the honey and add the lemon juice to the skinless side of the salmon. Pre-heat the cast iron pan and put enough olive oil so nothing sticks. Wait for the oil to start smoking. Add the mushrooms, onion, and zucchini and push the vegetables off to the side. Place the skin side down. Turn the broiler on and put the pan on the top rack for five minutes. Sprinkle some turmeric (which is anti-inflammatory) over the vegetables. Enjoy your delicious Steelhead! Serve with brown rice or quinoa.
Resources for Clean Eating
Sign up for one of my programs!
My ON FIRE 6 Month Health Coaching Program
My 3 Month Health Coaching Program
My 1 Month Health Coaching Program