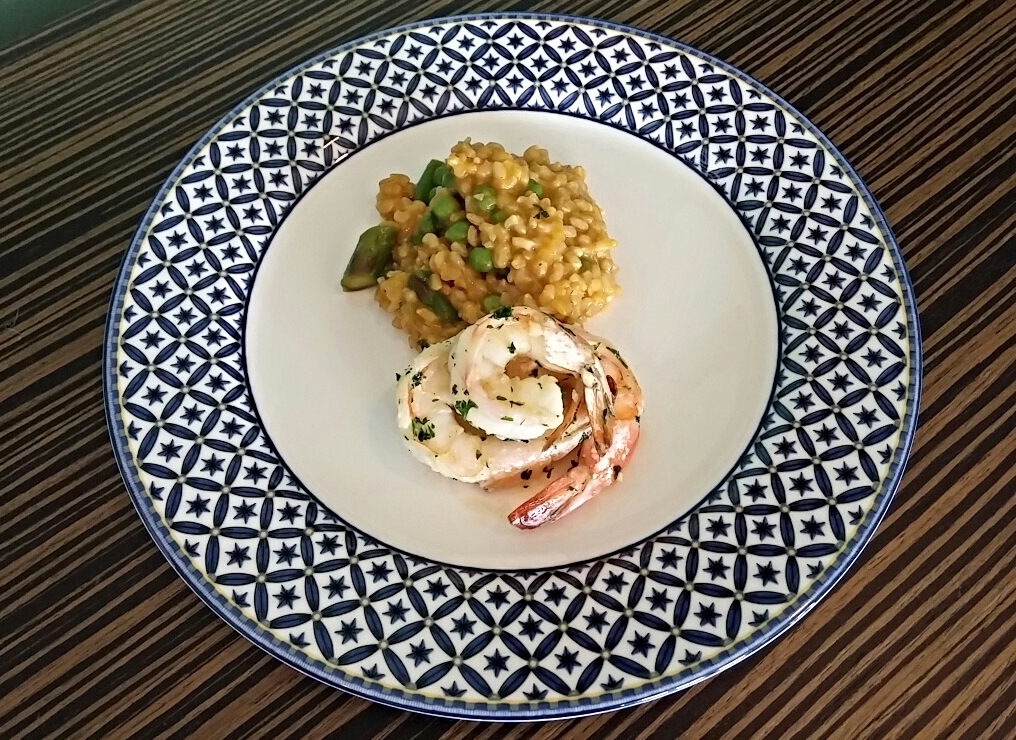 My all time favorite shrimp dish growing up was shrimp with lobster sauce. Since my mom worked long twelve hour days during the week, we ate dinner quite often at a Chinese restaurant called Hunan Garden in Virginia Beach.
I could never get enough shrimp with lobster sauce. It was the Chinese equivalent to my favorite Italian dish pasta carbonara. Without fail, shrimp with lobster sauce was my go to comfort food even throughout my college days. I was in love with the white creamy sauce. My mom tried to sway my decision countless times but I just craved it all the time. There was just something about the divine plump shrimp, super yummy sauce, and hot rice that I cannot forget. No other Chinese restaurant has been able to duplicate my all time favorite the way I remember it.
Over the years I developed an intolerance to shellfish. What they say about eating in moderation has truth. I can no longer have shellfish as much as I'd love to but I can certainly prepare it for my family and loved ones for them to enjoy. Anyway, I have had my fill of delectable, scrumptious shrimp throughout my childhood and young adulthood.
I favor wild caught shrimp but you could pick up some farm raised shrimp too. Recently, I've been serving a dish that I like to call simple shrimp. It is all about simple high quality ingredients that can be put together in no time at all. This is my mom's recipe. She has passed it on to me and I happily pass it on to you. Serve it with some nice hot noodles, rice, or a beautiful spring risotto with peas and asparagus. Oh shrimp! How I miss thee.
Simple Shrimp
Ingredients
A dozen shrimp, deveined and shelled
3 to 4 tbsp goat butter (I love St. Helen's goat butter. It is so delicious I could eat it by itself!)
1 to 2 tbsp organic extra virgin olive oil, cold pressed
Handful of organic parsley, chopped
3 tbsp garlic minced
Directions
Heat a cast iron pan and add the goat butter and oil. Allow the butter to melt, then add the shrimp, garlic, and parsley. Cook the shrimp about two minutes on each side. Best to serve warm but this can be eaten cold as well. Don't forget to get all of the sauce off the pan. It is so good!
Resources for Clean Eating
Sign up for one of my programs!
My ON FIRE 6 Month Health Coaching Program
My 3 Month Health Coaching Program
My 1 Month Health Coaching Program