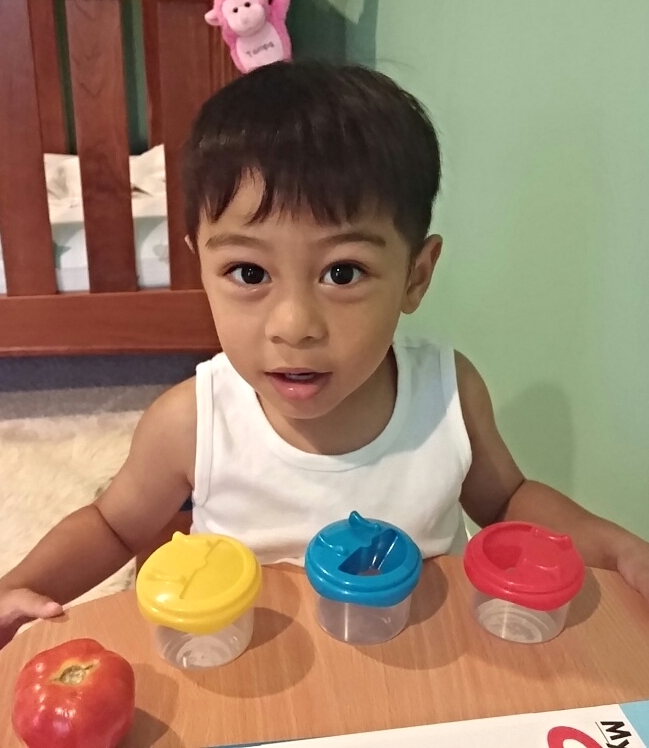 It can be frustrating making the switch from conventional to organic local produce. My family started off slowly choosing to buy organic for the most heavily sprayed fruits and vegetables first like berries, apples, and green beans.
I think it's important to consume organic, local whole food primarily because it is produced without chemical fertilizers. It does not contain any trace of chemicals that might affect the body negatively. Conventional produce is often sprayed with harmful pesticides, such as organophosphorus. This is an unnatural mineral compound that has been connected to a variety of developmental problems including autism and ADHD. Organic local produce is loaded with the richest nutrients possible. Who doesn't want that for themselves and their family?
Listed here are my very best tips to shop organic on a budget. We are still learning to manage food consumption and to limit spoilage. Planning weekly menus does help along with these tips.
CSA
Don't forget your local CSA or Community Supported Agriculture. Even if you did not sign up before the season started you can always check the CSA farms or local farmers' market near you. You should be able to find some delicious organic fruits and vegetables. Find a CSA near you here.
Amazon
Amazon is a favorite way to shop. Since we are Amazon Prime members we get our orders in two days or less. I love that! If you ever take the time to browse Amazon, you can notice that prices get discounted from time to time. Instead of having to log in to Amazon every time to check a price, I use camelcamelcamel.com. It's free to sign up. This site allows you to track any item on Amazon so you set your desired price and you wait. Camelcamelcamel.com will send you an e-mail notification once your item meets your desired price. This works really well if you are not in a hurry to purchase items so it pays to plan ahead!
Thrive Market
I recently discovered Thrive Market, an online discounted membership that sells all kinds of healthy, organic, gluten-free items. It's sort of like an online Costco/Whole Foods except without the fresh produce. I highly recommend Thrive Market because the prices are really reduced compared to what you would find at the local grocery. The first month is free to try out and afterwards you can choose to become a member. We get a lot of our pantry essentials from Thrive Market like organic spices, organic brown rice, almond and coconut flours, and so much more. It's really worth the annual price if you utilize a lot of organic ingredients like we do. If you are interested in becoming a member, join through my link here.
Mambo Sprouts
Coupons make a big difference so I signed up to receive e-mails from Mambo Sprouts. From time to time I see a coupon of an item that we need and it's so simple to just click and print. Click here to sign up! I learned about Mambo Sprouts when I used to shop at MOM's Organic Market. The grocery market normally had some Mambo Sprouts coupon books in the front of the store. Your local grocery may carry these coupon books, too.
Driscoll's Panel Surveys
We don't compromise with berries. We always buy organic because the skins of these fruits are too thin and delicate. Sometimes you can get away with buying conventional like bananas. My family and I love and eat berries every day so taking the time to complete surveys is a money saver for us. It takes no time at all. You sign up on the website, enter your email address, enter the code found on the back of the Driscoll's berry container, and answer the questions about your experience with Driscoll's berries. Once you complete a survey, you receive a coupon by e-mail. The more coupons you complete, the more you save.
Commissary Privileges
If you have commissary privileges, by all means use that to your advantage. The Commissary has an organic section in the produce area. Also, they carry pantry essentials like gluten free items, raw honey, real maple syrup, coconut palm sugar, as well as organic eggs and milk. If you don't see what you are looking for, inquire. My mom and dad use to special order their water.
These are my top tips on shopping organic on a budget. If you have any helpful tips, I'd love to hear from you!
Resources for Clean Eating
Sign up for one of my programs!
My ON FIRE 6 Month Health Coaching Program
My 3 Month Health Coaching Program
My 1 Month Health Coaching Program