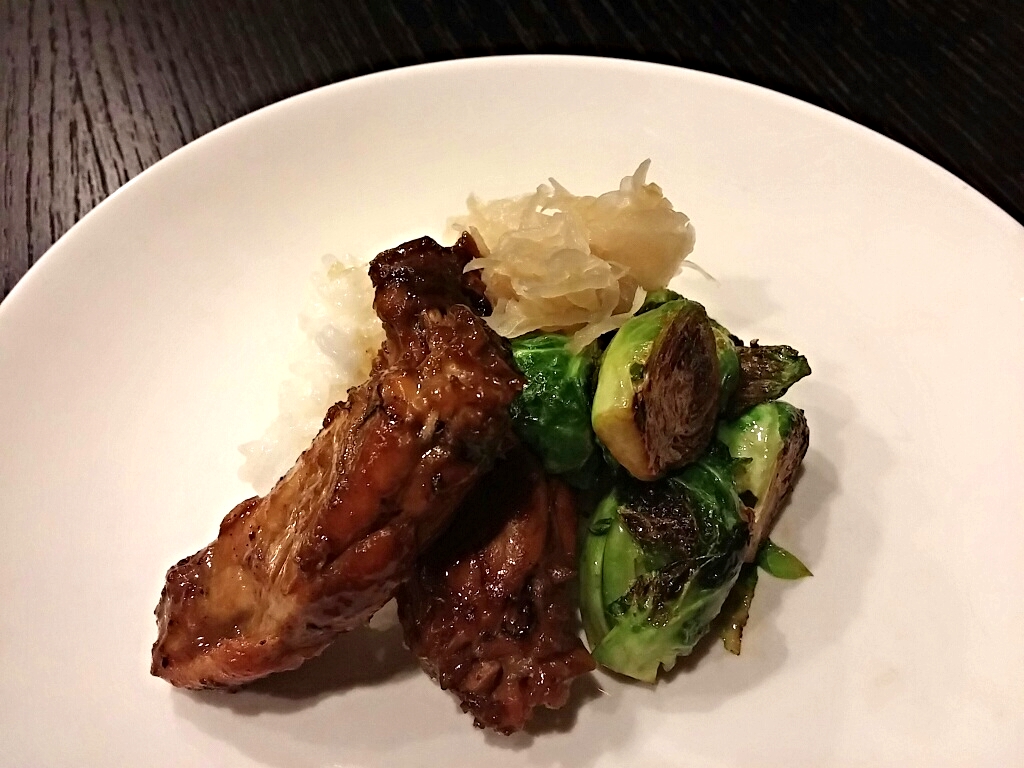 In the last month I've been making adobo a lot. In the past I really didn't crave it. Adobo has never been one of my favorites, but this recipe has rocked my world and it will rock yours! Seriously.
This is a another great recipe from my mom and I thought that it would be a nice gift to share for Thanksgiving. My dad has told my mom that this is the best adobo he has ever had. Anyone who knows my dad well knows that he is a downright honest to goodness type of guy. He doesn't pay a compliment unless he means it.
This adobo recipe came about one day when my mom was trying to use up things in the pantry. As is so often the case with good cooks, she added an ingredient not typically found in adobo: pineapple juice. Pineapple juice is simply magic in adobo. It gives the adobo that special sweetness.
Another special ingredient in my mom's adobo is saffron. This enhances the adobo and gives it an extraordinary flavor. Just a couple of pinches does the trick.
Try serving this with a little sauerkraut, panfried brussels sprouts, and rice of course. I really, really enjoy this dish and I promise you will too!
Happy Thanksgiving to all! As I sit back and think about all the blessings and love that surround me and my family, I'm just awestruck. Every good comes from the Lord. He doesn't have to but He does so generously and abundantly.
As everyone gathers with family and loved ones today, I pray for each one of you. I pray that our Lord keep you and your families safe, healthy, and abundantly blessed! Thanks be to God.
Rock My World Adobo
Ingredients (I highly recommend using organic ingredients as it tastes better)
2 packs of 12 organic chicken wings and/or drumsticks (Or use 1 pack of wings and 1 pack of thighs)
5 garlic cloves pounded and smashed very well (I use the end of my knife handle)
3/4 cup organic pineapple juice (I use Lakewood Organic)
1/2 cup apple cider vinegar (I use Bragg's)
1/2 tsp pink Himalayan sea salt
2 cups organic chicken bone broth (homemade is best)
3 tbsp liquid aminos (I like Bragg's), tamari, or coconut aminos (I much prefer these options over conventional soy sauce as these are healthier)
3 or 4 bay leaves
10 peppercorns
About 1 tsp freshly ground pepper or to taste
2 pinches of saffron
Directions
Brown the chicken in a cast iron pan. Use paper towels to continuously wipe the fat off. I normally use 3 large paper towels. Keep turning the chicken and wiping the fat for several minutes. Once the chicken is brown, push the chicken to the side and add the garlic. Brown the garlic. Add the bay leaves, peppercorn, and liquid amino. Keep stirring. Add the pineapple juice, apple cider vinegar, salt, and bone broth. Simmer for about 30 to 40 minutes. About 10 minutes into simmering add the saffron. Stir from time to time. The bones will separate from the meat. Depending on how saucy you like your adobo, simmer until you have the amount of sauce that you prefer.
Eat the adobo with organic rice and sauerkraut. I like Lundberg's organic basmati or jasmine rice (we get organic rice because conventional rice has arsenic) and Eden's sauerkraut. Also, try it with brussels sprouts. Find the brussels sprouts recipe below.
Panfried Brussels Sprouts
Ingredients
Two handfuls of brussels sprouts
Extra virgin olive oil to coat the pan
Pink Himalayan sea salt to taste
Freshly ground pepper to taste
About 2 tbsp fresh parsley chopped
Directions
Cut the brussels sprouts in half and cook between low and medium heat with some olive oil on a cast iron pan. Sprinkle some salt, freshly ground pepper, and chopped parsley. Add a touch of maple syrup or honey. Use a toothpick to check if they are cooked. The toothpick will go through. Enjoy!
Resources for Clean Eating
Sign up for one of my programs!
My ON FIRE 6 Month Health Coaching Program
My 3 Month Health Coaching Program
My 1 Month Health Coaching Program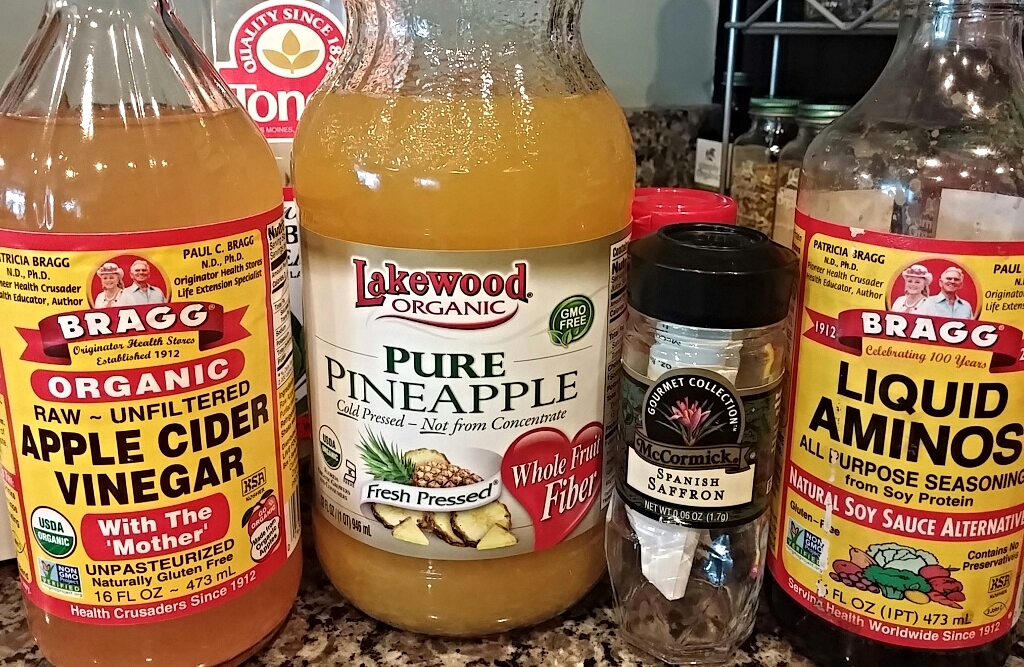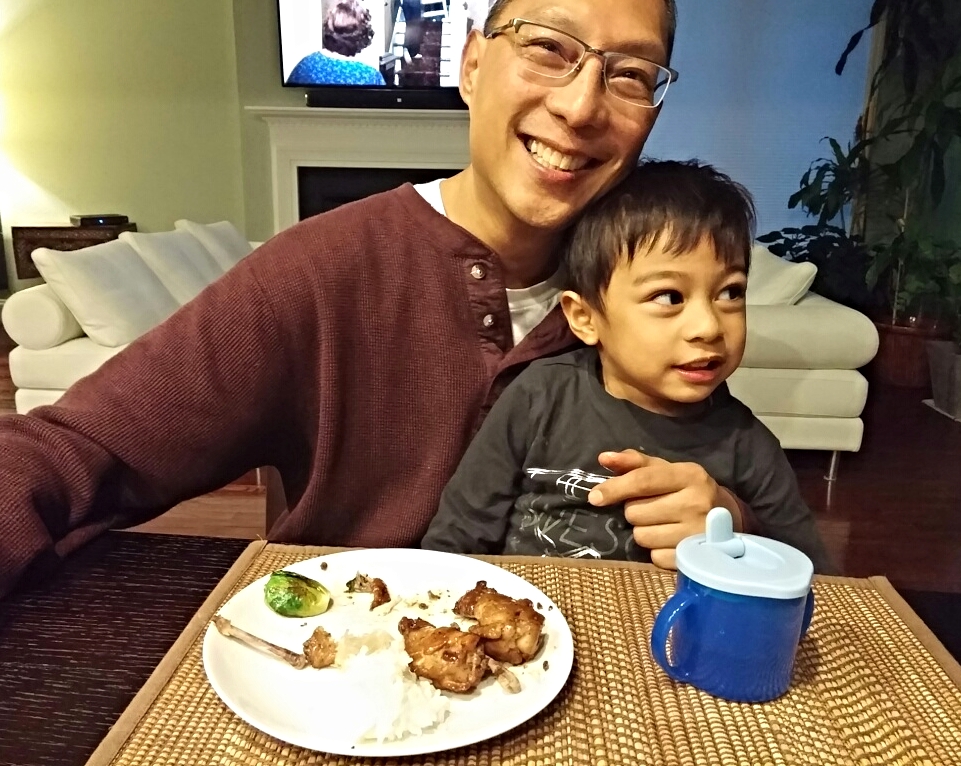 Affiliate Disclosure - This site is a participant in the Amazon Services LLC Associates Program, an affiliate advertising program designed to provide a means for sites to earn advertising fees by advertising and linking to amazon.com.