Birthday Surprise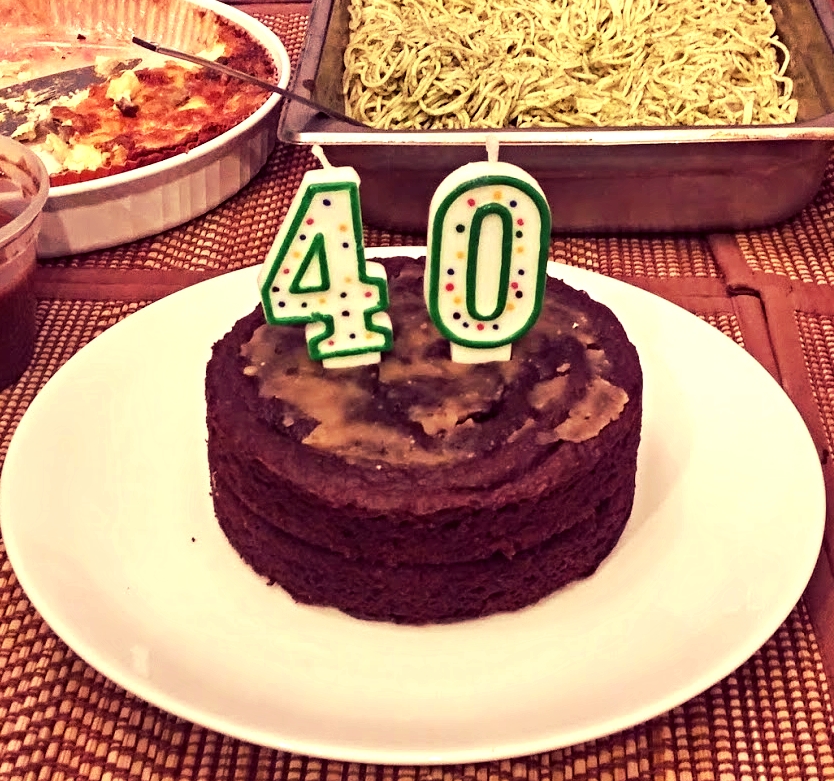 The cake was from LA and the food was from two local restaurants. Our neighbors and friends were conversing, eating, and having a good time. Everything was going fabulously for the first of my planned 40th birthday celebrations until later that night when we had to call 911 and rush to the emergency room.
Thank God it turned out to be a false alarm but that's a story to be told at another time. Health is wealth, folks, and when you're dealing with a possible life and death situation, you're at the mercy of the healthcare system in whatever country you happen to be in.
Waiting in the ER to start off my 40th year was mind boggling and frightening but it certainly got me to think about the conversations that night. Many of our guests talked about their own health challenges or of their loved ones. Everyone is connected to someone who is dealing with disease.
My way of combating disease is through prevention. I am committed to learning as much as possible about food, health, and lifestyle and sharing the very best information that helps support living a long and happy life.
I have two tips to share today. The first is a powerful and yummy superfoods shake recipe and the second is about exercise.
An alkaline diet helps combat disease. My superfoods shake is fully packed with alkaline ingredients and is currently my favorite energy boosting breakfast shake. The base is coconut water and chaga tea. I order my chaga online as I haven't seen it in grocery stores yet. Chaga is the king of medicinal mushrooms which can be found on birch trees in cold weather climates. It is probably the most alkaline of all foods and is known to fight cancer and other diseases. You can learn more about chaga here. All the other superfoods are readily available at your local grocery as well as online. You can find the superfoods shake recipe down below with a list of my favorite brands.
Unfortunately, I am not so fond of regular exercise. I'm one who has a hard time committing but I would like to stress the importance of breaking out into a sweat every day if possible. Sweating helps remove toxins out of the body.
I think it's important to find something that you enjoy doing. Whether it's pilates, swimming, brisk walking, a sport, just do it or find a partner that can help encourage and support you.
One of the easiest exercises to do is to jump up and down for at least five minutes. There's no need to change clothes or get special equipment. I've been doing this for a couple of weeks now and it has been very helpful. I get an instant burst of energy and get my heart rate going. Better yet get a trampoline and do it anytime at home. Hop on and there you go! It's so much fun.
Here's to everyone's health and here's to another 40 years ahead and beyond! Praise the Lord!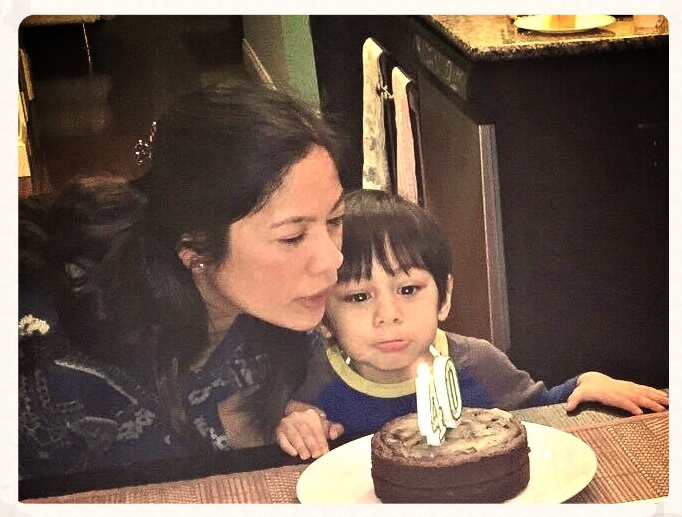 Superfoods Shake
Ingredients
1/4 cup coconut water
1/4 cup chaga tea
1/4 cup frozen organic blueberries
1/4 cup frozen organic blackberries or use another 1/4 cup of frozen organic blueberries
1/4 cup organic pear
Pinch of Himalayan pink sea salt
Few dashes of cinnamon
1/2 tsp vanilla extract or vanilla powder
1/2 tsp raw maca powder
1/2 tsp raw cacao powder
Couple drops of chlorophyll or 1/2 tsp raw chlorella powder
Couple ice cubes
Raw organic honey to taste (optional, If you are dealing with disease I would omit this and all types of sugar)
Directions
Blend all ingredients in a blender and drink right away. Enjoy!
Affiliate Disclosure - This site is a participant in the Amazon Services LLC Associates Program, an affiliate advertising program designed to provide a means for sites to earn advertising fees by advertising and linking to amazon.com.