Good Morning Shakes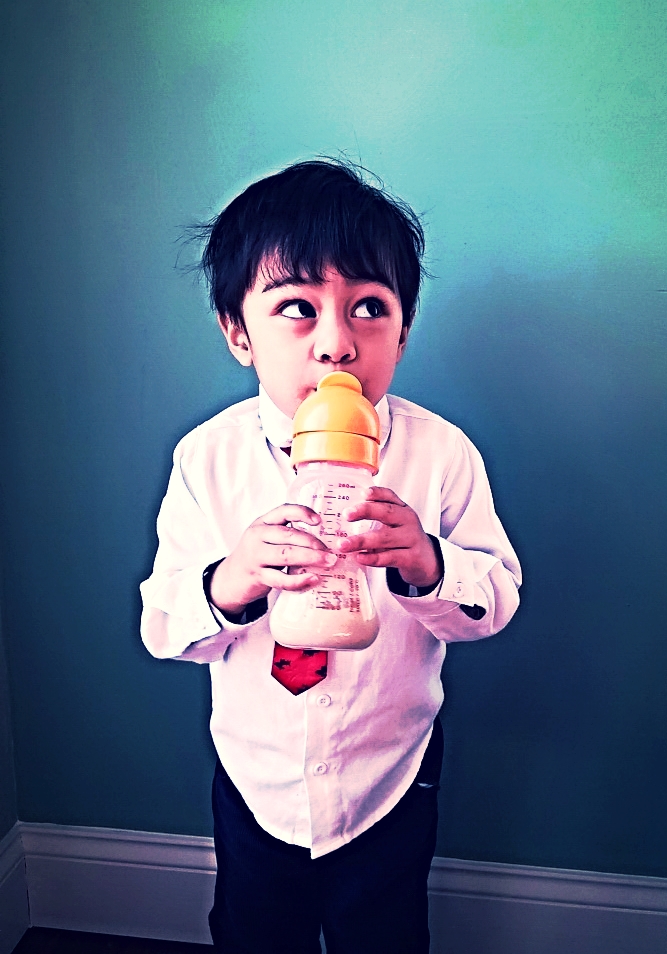 For a lot of people coffee gets their morning started. I've never liked coffee. I'm actually the only one in my family who is not a coffee drinker.
When I was three years old I had a traumatic experience with coffee. It was a hot summer day and I was thirsty. At the counter I reached for a white styrofoam cup assuming that it was a cup of Coca-Cola with ice. It tipped toward me and all the hot liquid spilled onto my chest and soaked the front of my shirt. I shrieked in pain and began to scratch. The next thing I remember I was on a hospital bed being treated for second degree burns. The scars lingered until I got to high school; they faded and finally disappeared, but the incident affected me for life. I won't ever drink a cup of Joe.
Funny how these things happen. Since everyone else had their coffee, I needed my own comforting, warming beverage. That ended up being tea, good old healthy tea. I'm still a tea drinker but I've found something even better to start my mornings.
Since going on the clean diet I've found numerous benefits in having a shake or smoothie every morning. They are super healthy and fast to do. Perfect for busy moms, dads, kids, just about everybody. And they're filling and can last you to your next meal. Shakes are easily digestible, nutrient packed, and delicious. Shakes have become part of my daily routine. My two year old son actually gets excited when he sees me making a shake. (I've actually been serving him shakes for a while now and I think they have helped him. We've been very blessed with a happy, healthy boy and I like to think that good diet plays a significant role.) He loves to press the smoothie button of the Blendtec to blend the mixture all up. Then he loves to prepare his sippy cup with a straw. My boy gets a serving and a half. When he's done with the first serving he gives me his cup and points for more. I change up the recipes from time to time so we get some variation. Shakes are great for children because you can add vegetables like spinach and superfoods and goodies like chia seeds, coconut manna, cinnamon, ground flaxseed meal, maca, and protein powder.
Here is our latest shake creation. It's call the apple crisp shake. Everybody loves a good apple crisp. Well this is our version just in liquid form. It's filled with yummy organic gala apples (always, always get organic when it comes to apples to avoid those nasty pesticides), super healthy raw walnuts, coconut manna, and cinnamon just to name a few. We hope you like it!
Try the one shake a day habit. You'll reap the health benefits quickly. Make the switch from your regular cup of Joe to a good morning shake. In no time you will see what I mean.
Apple Crisp Shake
Ingredients
1 organic apple cored and peeled (I like organic gala apples but you could use any variety)
1 organic pear cored and frozen (you could keep the peeling for added fiber and health benefits, or you could use another apple cored peeled and frozen)
1 cup organic almond milk (not all almond milks are created the same. You want to avoid the ingredient carrageenan. Whole Foods brand is one of the best. I also use Silk almond milk unsweetened original. But it's best to make your own.)
2 tbsp coconut sugar or coconut nectar to taste
2 tsp ground flaxseed meal
2 tbsp raw walnuts
1 tbsp coconut manna (also called coconut butter)
Pinch of pink Himalayan salt
1 tsp organic cinnamon
Pinch of nutmeg
1 tsp pure vanilla extract
1 scoop of protein powder (Sunwarrior Warrior Blend, Vega Performance Sport, Garden Life Raw Protein and Manitoba Harvest are among the best!)
Instructions
Blend all ingredients together preferably in a Blendtec or Vitamix until smooth. Serve and enjoy!
Resources for Clean Eating
Sign up for one of my programs!
My ON FIRE 6 Month Health Coaching Program
My 3 Month Health Coaching Program
My 1 Month Health Coaching Program