March 23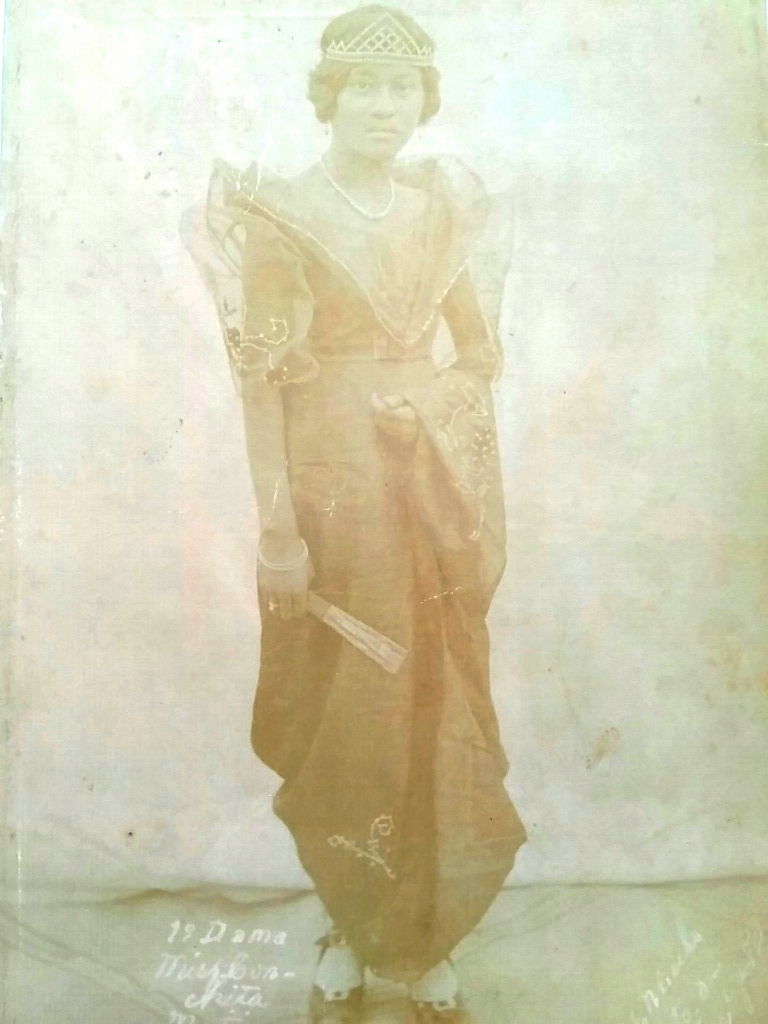 March 23. It is a date that is deep-seated like one's birthday or anniversary. When I was a freshman in college I had a dream about my maternal grandmother Conchita. She was patiently teaching me how to make clothes. Funny how I had a dream about dressmaking since I had aspirations of becoming a fashion designer when I was a young girl in elementary school. It was just wishful thinking on my part! My mother set all those dreams back for the best. My grandmother on the other hand had the talent for clothes making and design. She made a living as a seamstress and she used to make beautiful clothes for my mother.
Born on February 19, 1923, Conchita Mojica was the oldest of six children. In her younger years, she was famed for her elegance and beauty in her hometown in the Philippines. At 16 she won a beauty pageant. In her early 20s she won my grandfather's heart. She and my grandfather had eleven children, Arturo, Beatriz, Cesar, David, Erlinda, Federico, Gloria, Helen, Imelda, Josephine, and Junior, each one named by consecutive letters of the alphabet. Beatriz did not survive infancy.
I had the fortune of meeting her and my grandfather when I was a toddler. By then she was weak and wheelchair confined. I wish I had the opportunity to really get to know her. From the stories I hear from my cousin Lizza, Grandma was a kind lady who loved all of her grandchildren equally never favoring anyone. She was positively the best cook around and everyone knew it. She even convinced her father-in-law to live in their home during his last years. Maybe he was enticed by her delicious home cooked meals and her sweet, generous personality. Her house certainly was the gathering place always welcoming family, friends, and town mates to come and enjoy a meal. I remember the super long table made of Narra wood, the wooden staircase that led upstairs to the bedrooms, the "capiz" (sea shells) windowpanes, and the family together in the old ancestral home. It was a home filled with love.
March 23, 1982 is the date Grandma passed away. She was 59. I remember the date well because when I awoke from my dream it was March 23.
Even though I did not get to know Grandma, I feel close to her because of the fond stories and wonderful memories people have of her. She was a woman who loved life, her husband, children, and grandchildren. She had to have lived life to the fullest seeing each day as an opportunity to love. I realize my appreciation for beauty, fashion, faith, and food comes from my maternal line. It's been passed on from generation to generation and now I do the same for my son Constantine.
My hope and prayer for this blog is to share all these things that I love. I wish for it to be a gathering place for all just as Grandma's home was for so many. Slow to anger, selfless to the end, kind beyond compare, Grandma encapsulated these and so much more. So Grandma, I want to say "Dios ti agngina", thank you for your love and for inspiring me in my vocation as a wife and mother. May we always keep your memory sacred in our hearts.