It's been about a month ago since I landed in the Philippines. I was recently in New York City for a few months, where I grew up and spent about fifteen of my formative years. I have lived in New York City longer than in the Philippines, my birthplace. This visit was supposed to be a permanent one—but when I got there, I realized I was no longer a New Yorker.
New York City has certainly changed, and it was interesting to mark all the changes. Gentrification is certainly rampant, and everyone seems to be in bars in Brooklyn. I spent my New Year's Eve arguing loudly in Harlem; I lived in Astoria; I worked in the Flat-Iron Building in Chelsea.
I made sure to visit all the old haunts all over the city. Perhaps my favorite destination in New York City was a last minute find across from my workplace—Gramercy Typewriter Company. They refurbish and sell typewriters in a quaint store on a hidden fourth floor of an old building accessed through the run-down (but fast) elevator. I saw an older version of my very old Royal typewriter, among other seemingly ancient crafts in an Internet world.
I saw a bit of fall in Socrates Park and a bit of spring in Madison Square Park. I saw the trees barebacked and beautiful in Central Park. I saw a few plays on-and-off Broadway, through the kindness of friends. I even stumbled upon last minute in a famous poet's Upper West Side apartment. Many of my friends there are fellow upstarting artists—actors, musicians, painters, playwrights, educators, poets. It's certainly a difficult pool—New York is teeming with artists (and hipsters!) so I admire them for their artwork, their courage and their hustle.
I ate ham and cheese sandwiches in the infamous NYC delis and simple lunches at Indikitch and Chipotle. I tasted every single brand of jalapeno chips possible—but the best is still the very affordable 50 cents version of Wise New York City Deli Jalapeno chips.
I felt very much a Filipina in New York. Occasionally, I would turn around and hear Tagalog being spoken by fellow countrymen at Costco, at the Flat-Iron, in restaurants and cafes, on the sidewalks. I truly missed being home. When some family news reached me, I realized that maybe as much as I possessed an Empire State of Mind, the Empire State was no longer for me. I slowly came to the realization that I knew where home was—a concept I had been confused about for so many years, since leaving the US in 2012 for the Philippines. Suddenly, I knew what I wanted and exactly what to do. And everything somehow worked out around that, coincidentally. The universe has its way of working things out for you when you are on the right path.
Which is why when I came back, I looked for all the Filipino comfort foods as soon as possible…In the past fourteen days, I've had my share of fried fish, eggplant, halo-halo, sinigang, and bisteak. No more pasta, burgers and steak. No more potato chips! Filipino food all the way! And I've been feeling much lighter and healthier. But it could also be the warm, healing sun of home.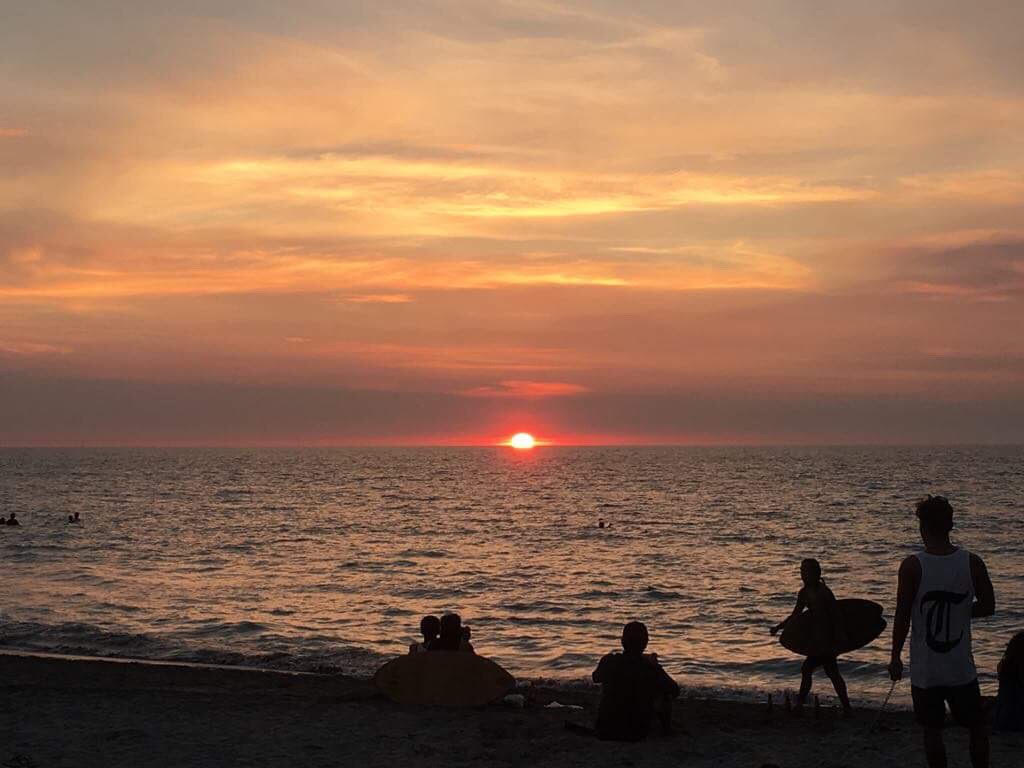 Angela Gabrielle Fabunan is a resident of Olongapo City. She has been published in Eastlit Journal, Cha Literary Journal, the Philippine Daily Inquirer and Maganda Magazine. In 2016, she won Third Prize in Poetry at the Don Carlos Palanca Memorial Awards. In 2017, she won Honorable Mention in Poetry at the Amelia Lapena Bonifacio Literary Awards. She graduated with a BA in English from Bowdoin College and attended grad school at the University of the Philippines. She is an avid fan of pop music, a dog-lover, and a tea-drinker.
Email: agtfabunan@gmail.com
Facebook: Angela Gabrielle Fabunan
Instragram: @poetrymemory