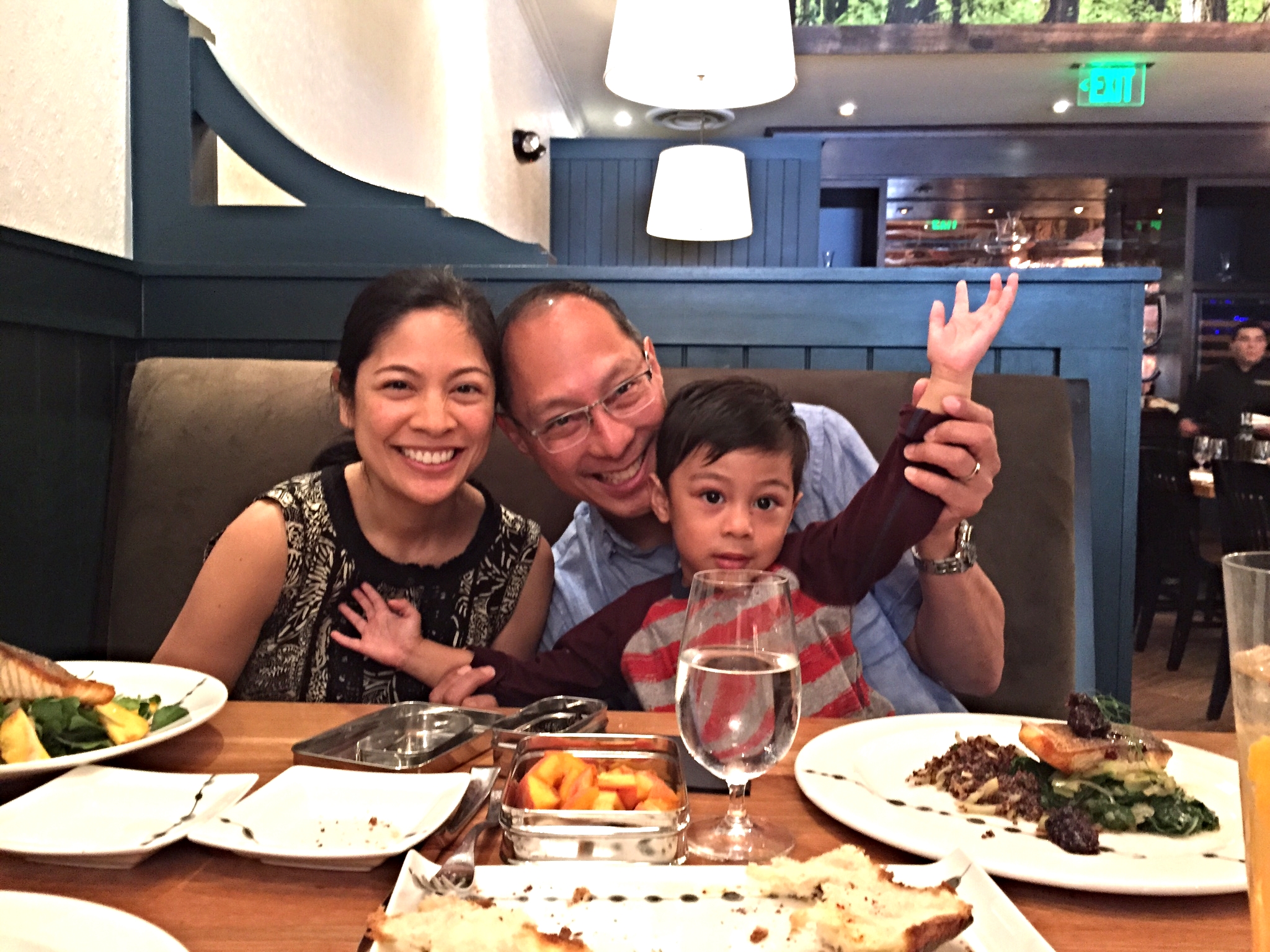 Three years ago when I was pregnant with my little boy, we met my husband's best friend and his family in Maryland. We were having some fun times together!
At the time their oldest child was about to start her college courses and her dad wanted me to give the best advice possible about succeeding academically.
Being the only adult in the group who went to college in the US, I was glad to talk about my experiences. I started off stating the one thing that I would have done differently.
I said, "I would have prayed more." I can't forget the look on her dad's face. He stared at me so sternly with a puzzled look. And so I continued about the importance of prayer and keeping a God-centered life because for one college life is tough. There's no question about that.
I had my struggles academically but I was really blessed to have been surrounded by really good people all four years. I thank God for my guardian angel who had been so good to me during my youth and young adult life.
Faith helps us to make the right choices during difficult times and it gives us hope. Also, asking the intercession of the Holy Spirit is very powerful as we need His guidance to help choose classes and pick the right major. Pause just a while in moments of confusion and the Holy Spirit will lead you on the right path in His time. He never disappoints!
I still remember my lowest moment at The College of William and Mary when I believed that my mom had passed. There are no words to describe the feeling but my only consolation was praying the rosary. Just fifteen minutes of prayer and my whole world was completely changed as I felt calm and peace that I had never experienced before.
A few weekends ago we met with our dear friends, this time with mother and daughter. And again we had a grand time spending a few hours together. Their daughter was in Bethesda for an interview with her top pick medical school.
We had lunch at a restaurant called Wildwood Kitchen. It's located in a quaint shopping center in Bethesda. I love how they are able to accommodate someone like me who is on a strict clean diet. I would definitely go back given the opportunity!
If you do not believe in the power of prayer, let me tell you that it works! For some years now, my husband and I have kept our friends in our prayer intentions since we knew that they were not faithfully practicing Catholics. I am happy to say that our prayers have been answered! Today they are among our most faithful Catholic friends!
Since that time when we met three years ago our friends have grown a hundred fold in their Catholic faith. I like to tease them about how jealous I am that they have gone to conferences and have met many of my favorite prominent Catholic personalities. It was wonderful to sit and chat about the beauty of Catholicism and the strength of God's mercy to us reverts.
My husband heard something insightful while listening to Catholic Radio just a few weeks ago. He said that the radio talk show host said that we should not be asking our children what they want to be when they grow up. Rather, we should be asking, "How will you serve God when you grow up?"
Faith is really the best gift we can give to our children. Why? Because the ultimate goal at the end of each person's life is to get to heaven. We forget that day in and day out in a self-centered, materialistic, power-hungry world. Let us commit to passing on a faith so strong in our children. One that keeps them always centered in Christ and His love and always ready to serve Him.