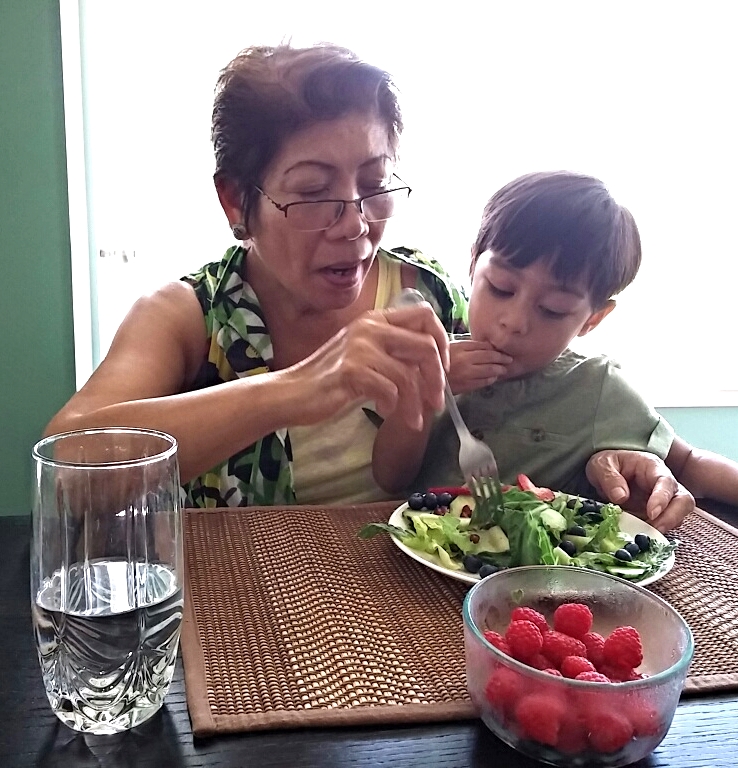 I am back at this place waiting... The last time I was here it was around Easter 2010 when I was still a newly wed.
I was encouraged then but this time I am feeling out of sorts. Frankly, I feel exhausted from my mind racing. Nobody likes the unknown.
This time we are three plus my dad and brother. We are waiting to learn the outcome of my mom's surgery.
These days I am trying my hardest to let go and let God. It's hard for me because I like to be in control of my whereabouts. I like order. I like things in its proper place because it makes me feel better.
This situation unfortunately is making me very uncomfortable. With my mom's neurosurgeon we knew him and we had confidence in him. He had done my mom's first surgery to remove the ependymoma in 1997. He once again was able to perform the surgery for the acoustic neuroma in 2010. But I don't know this new doctor.
My mind is wandering again this time of a book by Father Larry Richards. It's called Surrender! The Life Changing Power of Doing God's Will and that's exactly what I need to do this very moment. Surrender everything to God and trust in His Holy Will. I have brought the book along to re-read it hoping that it will help me to be more supportive for my mom and family.
Jesus, I trust in You!
And I will go back to reciting my rosary prayer one bead at a time because it has always and will continue to give me consolation. And I will wait knowing that my mom is in the loving care of our Lord.
We all know someone who is suffering. Someone out there is dealing with drug addiction, mental illness, cancer, a difficult pregnancy, lupus, arthritis, Parkinson's, Alzheimer's, dementia, old age. It's painful to watch our loved ones suffer. We feel so helpless, don't we? But I remember what a good priest said to my mom when she told him in 2010 about her upcoming surgery. He said, "Good. You will be suffering with God!"
We forget that the most important person who ever lived and walked on this earth suffered the worst kind of crucifixion and death on a Cross. If we remember Him during our sufferings and times of need, we can unite our sufferings with His. That's what the faith teaches us.
And let's not forget about the Good Samaritan. Though others passed by and ignored the brutally injured, half dead man, the Good Samaritan stopped and took care of him with love and compassion. We can do the same by visiting or calling our loved ones especially those who are in most need.
Mary, Holy Mother of God, be a mother to me now! Pray for my mother and us sinners now and at the hour of our death. Amen.