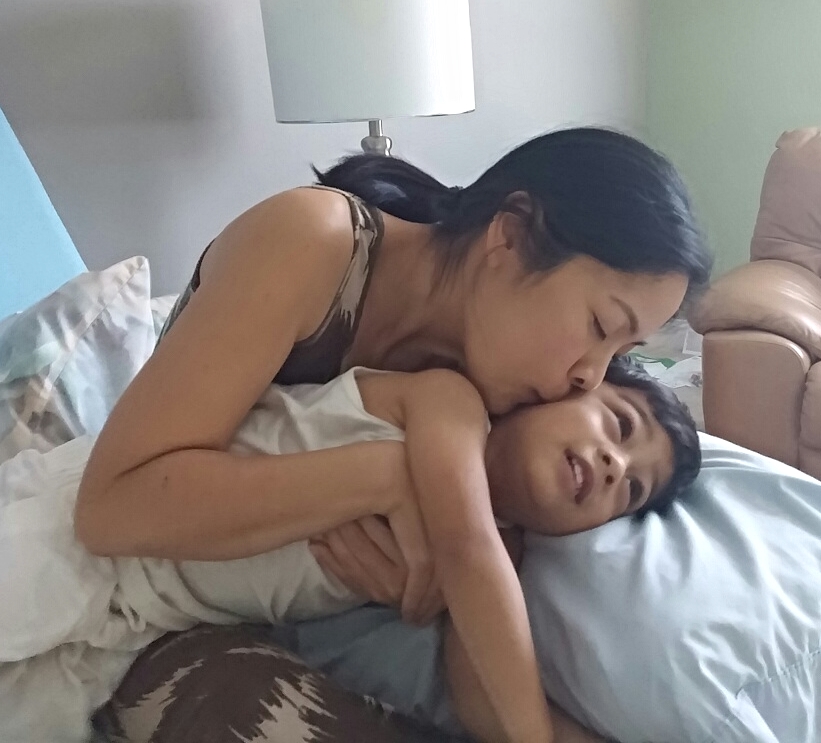 It was a blessing to be able to hear the homilies of different parish priests in Northern Virginia. Many were thought provoking and inspiring. I remember a parish priest whose homilies did not usually resonate with me. For some reason, his sermons didn't connect with me. However, there was one that did. He spoke about visiting his dad, and how during every visit, his dad would give him a blessing. I thought what a lovely gesture, to do something so simple yet touching to your child, entrusting him to the Lord.
At the time, Martin and I were newly married and lived just minutes away from two of my godchildren. I decided that I would bless them every time we visited. I would simply take my thumb and mark their foreheads with the sign of the cross. It's just a simple, loving blessing for their protection. I now have five godchildren and unfortunately do not see them as much as before, but I bless them when I see them.
I do the same for my family. Whenever Martin leaves the house for work or for errands, I mark his forehead. It somehow gives me peace knowing that I am asking the Lord to watch over him. I bless our son several times a day, in the morning and evening and before meals.
Our night time ritual is pretty consistent. Constantine gets a quick bath, we read books, then we pray the rosary together as a family, I sing songs, and I always kiss and bless him right before I put him down for bed. I'm a mama who wants to ensure a very good night's sleep for my son. These are some of the many cherished blessings that fill our lives with joy!