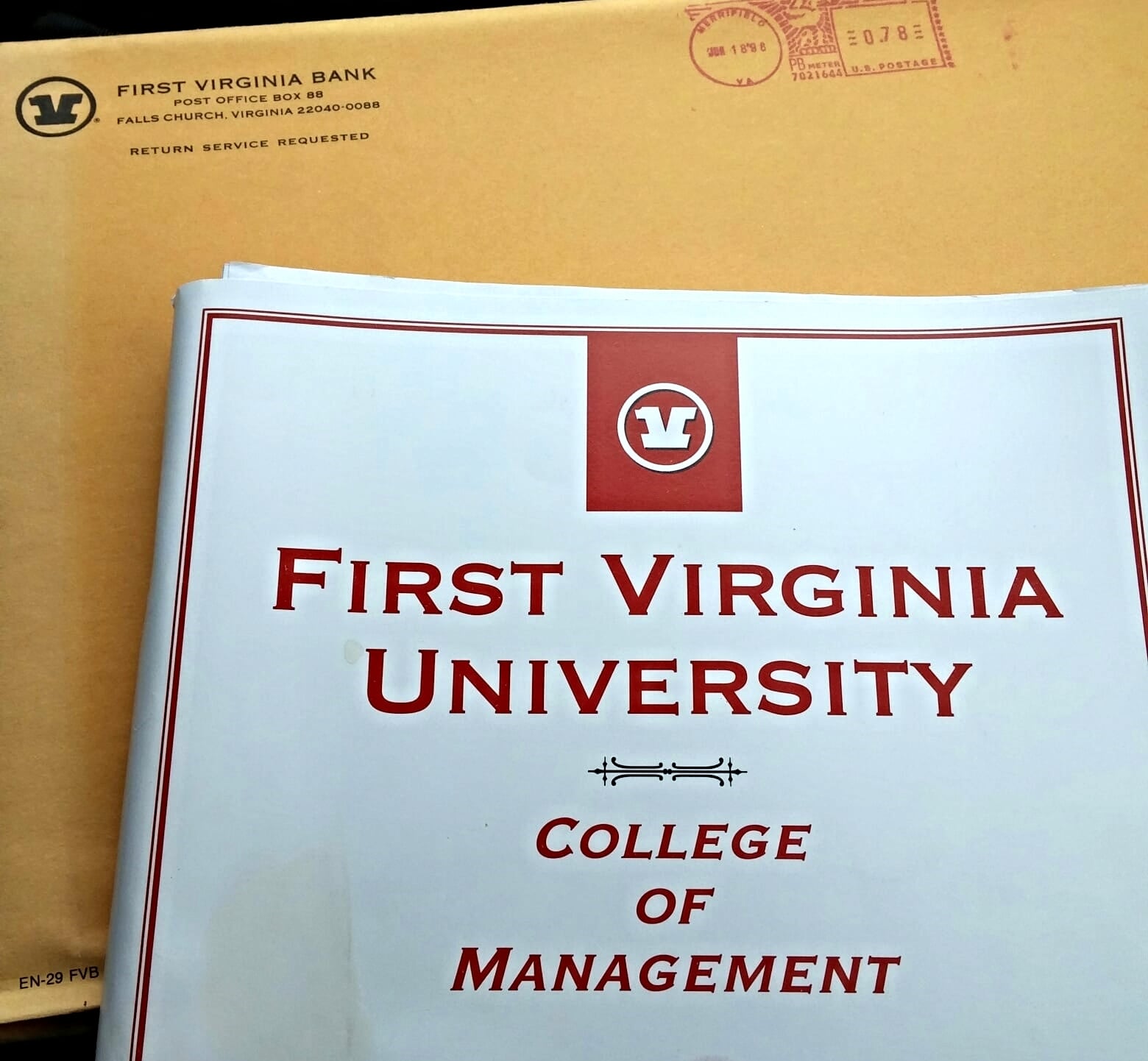 It was the worst of times for me career-wise. I was working in the most snooty, high profile, nerve wracking financial banking center in Northern Virginia in the midst of the First Virginia Bank/Branch Banking & Trust (BB&T) merger. No one knew what was happening. No one knew what they were doing. We were all running around with our heads chopped off. As the head of a demoralized branch I felt defeated every single day. It felt like I was walking on egg shells. This was a nightmare.
My ship was sinking fast. Problem after problem bashed me in the face. Every day my staff would complain to me, even cry to me. Customer complaints poured in by telephone and in person. The load was unbearable. (Every week it seemed like branch managers in the region were resigning.) I spent nights at the office even weekends till 1 or 2 in the morning. I broke bank rules but I had no choice if I wanted to try to keep things afloat.
And then the unthinkable happened. In my almost seven years in bank management I had dealt with a cruel death threat, firing and hiring of team members, the evacuation during 9/11, a sexual harassment case, but I had always prided myself in making safety and soundness my top priority, that is protecting and safeguarding my team members and the bank's assets.
Friday, January 2, 2004 was the day. The robber was keen enough to realize how disorganized and unprepared we were. We were sitting ducks and for the robber it was perfect timing.
Frankly, that day was a blur. I was inside my office with the door shut assisting a customer with his cash order. If I can recall, he had ordered at least $25,000 in twenty dollar bills and I was there with him verifying the cash. I was finalizing the transaction as the robbery was taking place.
I was one of the last branch personnel to learn about this horrible incident. The teller who was robbed later said that he had a gun inside his jacket, handed her a note, and she gave him the money from her drawer. We closed down the bank the rest of the day and followed bank protocol.
The good news was no one got hurt and the teller kept her drawer within cash limits and stayed calm during the entire robbery. That night I wrote down my thoughts.
Life is so delicate and fragile; too short and valuable to let pass by. Today I am grateful to God for watching over us. Everyone of us is connected in some way. The robber today, the rich, the poor, the young, the old -- we are all human, all equal in God's eyes. The robber could have taken our lives, but it was not God's will. I see things differently. I know that we cannot judge others. We cannot take advantage of others, be mean-hearted or mean-spirited. Everyone makes the mistake. We study each other's faults, accuse one another, and argue endlessly. At the end, we shame ourselves in front of God. We must learn to appreciate each other and appreciate everything that life can offer. If we learn to not want and instead appreciate, then we can see the beauty in life that God wishes us to see.
That day I learned all about forgiveness. I forgave the robber and everyone who had ever hurt me in the past. And I learned a very important lesson. My leadership skills were put to the test during the most difficult, grave times in my banking career. I learned to stop complaining and started listening and caring for my team members and customers again. I came to understand that good leaders don't give up. They stay the course the best they can and help all with compassion and heart. Foremost, they stay true to themselves and give thanks to God always.