Six Years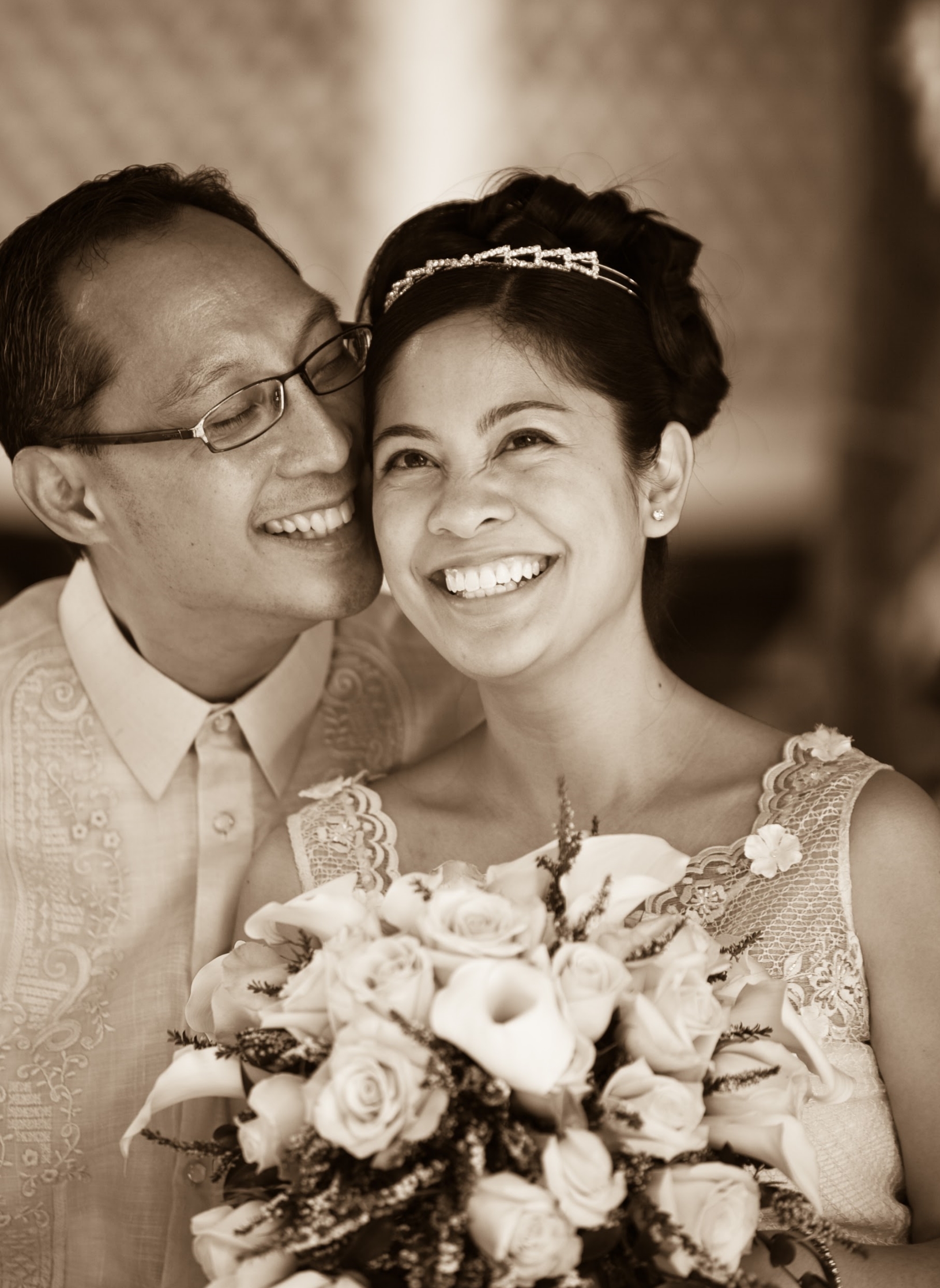 The most important thing that I've learned these past six years of marriage is that God's love knows no bounds. We cannot count the blessings He has given us. Our life has flourished because of Him.
We've certainly had an eventful time together. We were unemployed at the start of our marriage, relocated three times in four years for Martin's job, had financial challenges, and dealt with illness. In times of difficulty and uncertainty, God has provided for us and has answered all of our prayers.
I can never forget one life changing event. Martin's job in Dallas was eliminated a couple of months before our wedding and he was left unemployed. He called me right away to tell me the bad news. I happily replied, "Oh, good! I don't have to move then!" (I was living in Virginia.) That was not exactly the response he expected! He called his mom in Manila next to tell her the news. She cut the conversation short saying, "I have to go. Don't worry anak (child)! The Lord has been looking after you your entire life. He won't stop now." Click, dial tone. No sympathy there!
Mom got it right. The Lord has truly looked after us. Being unemployed was an unexpected blessing -- it brought us closer. Somehow, despite our adversity, God took away our burdens. We prayed the rosary, were able to attend daily Mass, and had lots of quality time not only with each other but with our dearest friends and family. We were even able to go back to the Philippines for Martin's father's birthday. We like to call this time in our lives our extended honeymoon!
When we were preparing for our wedding, I used to ask Martin if we could celebrate our wedding anniversaries lavishly. I had all sorts of extravagant ideas floating in my head. Martin would just smile in reply but I'm sure he was worried! Thankfully I don't think like that anymore. While weddings are truly special and unforgettable for the bride and groom, I've learned that there is much more to an anniversary than having a party. Our anniversary is a reminder that our life together is sacred, blessed in the sacrament of Holy Matrimony.
There is no doubt in my mind that my life has never been sweeter since marrying Martin. These past six years have been the best six years of my life. And I know that the next six years, and beyond, will be even sweeter.
Dios ti agngina! Thank you to all of our loved ones who devoted themselves to prayer during our wedding preparation and who continue to pray for us! And to all who celebrated our special day with us, thank you. We love you!