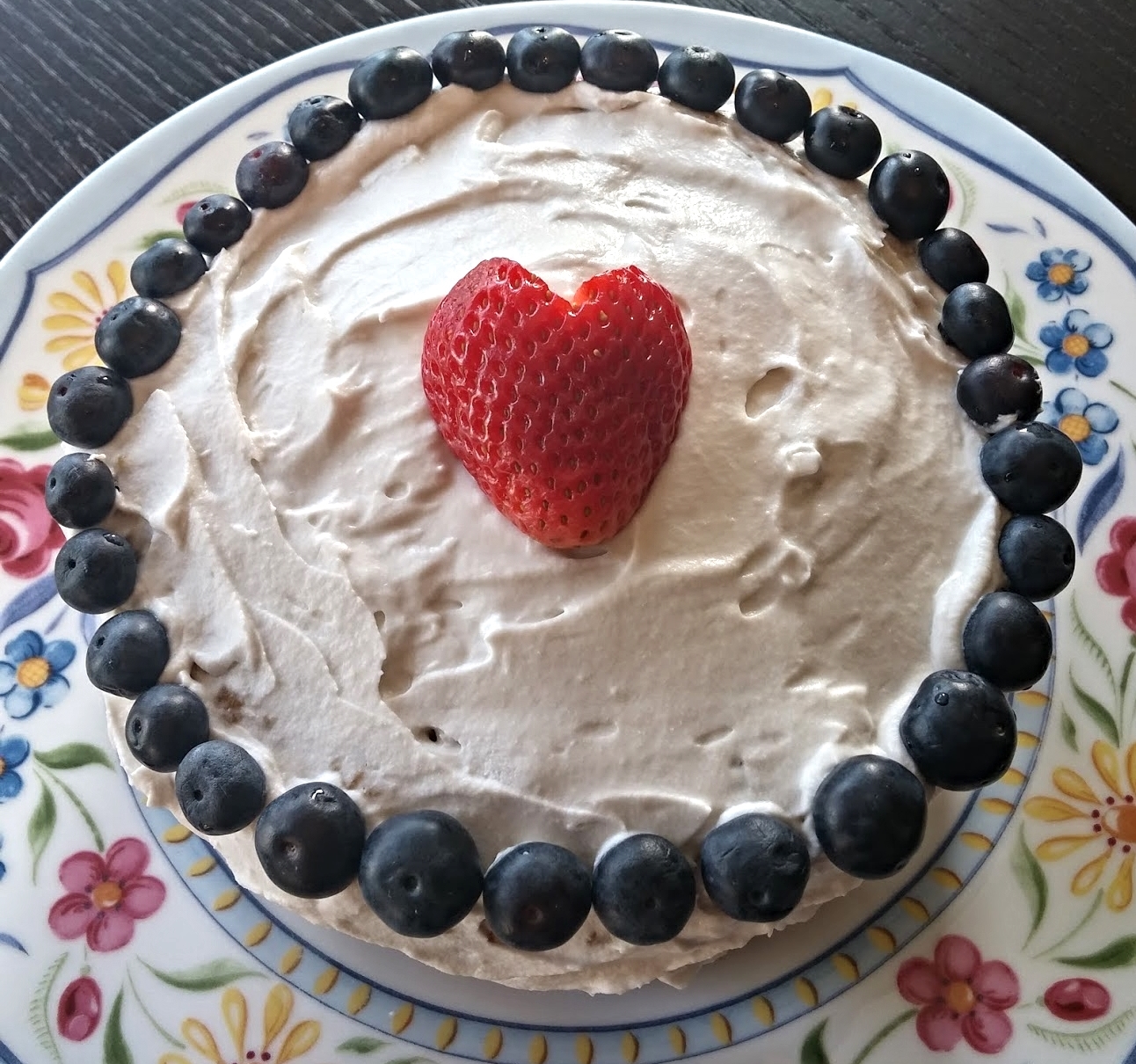 When I was a child I loved strawberries. My mom would take my brother and me to a farm to go strawberry picking. I would pick every one I saw, both red and green ones, and eat them right there in the field. When I was older, I also loved strawberry ice cream. It was the one flavor that never disappointed me.
Today marks Dios Ti Agngina's first anniversary so happy birthday to my blog! And of course my family and I will celebrate with a strawberry cake that's gluten free and refined sugar free.
I've been experimenting with different gluten free flours. One of my favorites is millet flour which can be found in most grocery stores and health food stores. I really like millet because it is high in fiber, protein, iron, magnesium, and potassium. It also has silica which is great for keeping bones flexible as we age. Millet has properties that help support the kidneys as well as the stomach. It's also wonderful for digestion and morning sickness.
Besides being absolutely delicious, I really like this strawberry cake recipe because it can be changed depending on your taste. Try substituting peaches when peaches are in season. If you don't want your cake too sweet I suggest using coconut sugar instead of maple syrup. Also, if you prefer to go dairy free use coconut oil or a light extra virgin olive oil instead of ghee. For more whipped coconut cream, use two cans of coconut milk (separate the cream from the liquid) and double the other ingredients. I would add a layer of cream in between the cakes too!
Happy birthday Dios Ti Agngina! May you have many, many more!
Strawberry Cake
Ingredients
For the cake:
2 cups almond flour (or all purpose gluten free flour for a nut free cake)
1/2 cup millet flour
1/4 cup coconut flour
3 organic or pasture raised eggs
1/3 cup maple syrup (or coconut sugar for a less sweet cake)
1/4 cup melted ghee, coconut oil, a light extra virgin olive oil
1/4 cup canned coconut milk, half liquid and half cream (I like Native Forest, classic)
1 tsp vanilla extract
1 tsp baking powder
1/4 tsp baking soda
1/4 tsp Himalayan pink sea salt
A little over a cup chopped organic strawberries
1 tbsp maple syrup
1/4 tsp cinnamon
For the whipped coconut cream:
Remaining coconut cream from the canned coconut milk (save the coconut water for shakes)
1 tbsp maple syrup
1/4 tsp vanilla extract
Directions
In a small bowl let the strawberries and maple syrup soak. Whisk the dry ingredients together in a large bowl - almond flour, millet flour, coconut flour, baking powder, baking soda, salt, cinnamon, and coconut sugar (if you are using this instead of the maple syrup). Melt the ghee or coconut oil in a small pan. Add the ghee to the dry ingredients. Next melt the coconut milk and add that to the dry ingredients. In a small bowl whisk together the eggs and vanilla extract. Add the egg mixture to the large bowl and mix well. If you choose to use maple syrup instead of the coconut sugar, add this now to the mixture. In a small pan cook on low heat the strawberries and maple syrup and stir for a couple of minutes. Let the strawberries cool for a bit, strain, and then mix 3/4 of the strawberries into the batter. Save the remaining strawberries for later.
Grease two six inch cake pans with coconut oil very well. Put half of the batter into one cake pan and the other half into the other one. Bake at 350 degrees for 15 to 20 minutes or till done.
Let the cakes cool for about 10 minutes. Gently remove one and place on a cake platter. Spread the remaining strawberries on top of the first cake. Next remove the other cake and gently place it on top of the other.
You will need a mixing machine to make the whipped coconut cream. Add the remaining coconut cream from the canned coconut milk. (Save the coconut water for shakes or other recipes.) Also add the vanilla extract and maple syrup. Mix until small peaks form. Use a spatula to assist in the process. Use the spatula to smooth the whipped cream all over the cake. You could also smooth some whipped cream in between the cakes. Decorate with fresh fruit or organic edible flowers. Enjoy!
Resources for Clean Eating
Sign up for one of my programs!
My ON FIRE 6 Month Health Coaching Program
My 3 Month Health Coaching Program
My 1 Month Health Coaching Program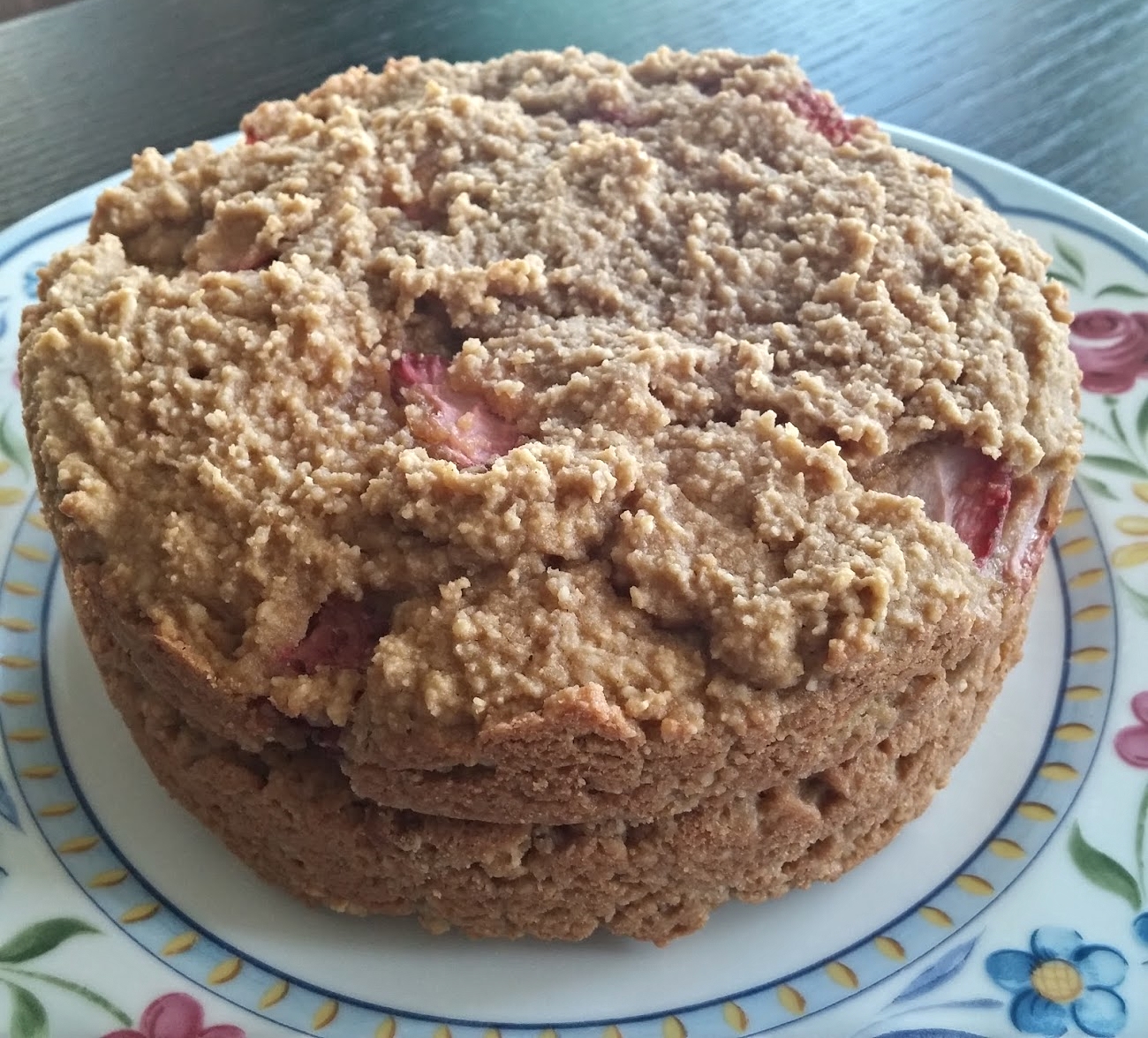 Affiliate Disclosure - This site is a participant in the Amazon Services LLC Associates Program, an affiliate advertising program designed to provide a means for sites to earn advertising fees by advertising and linking to amazon.com.